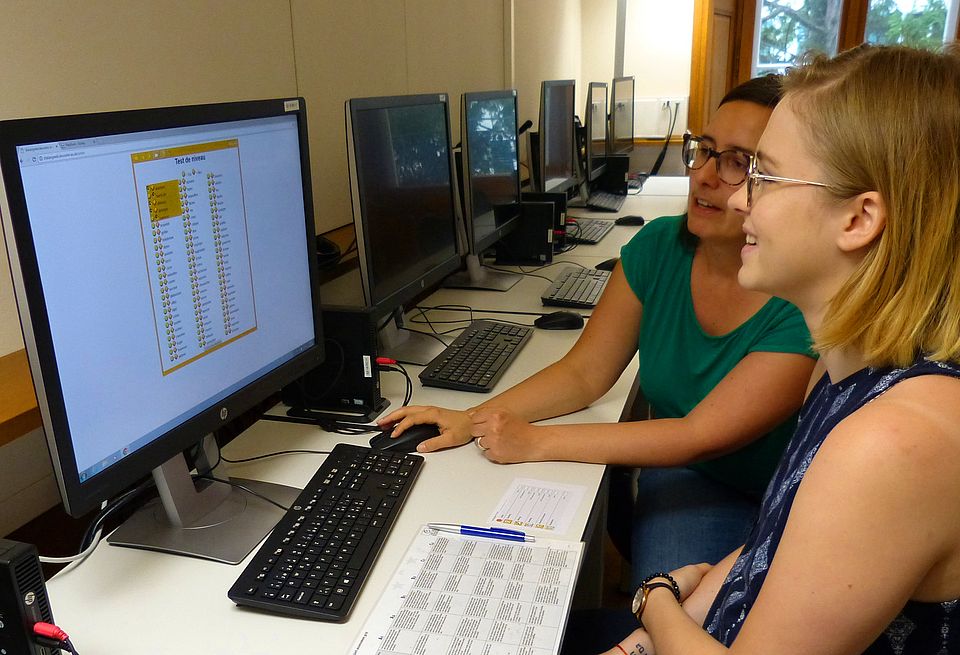 IMPORTANT: Due to the current situation caused by COVID-19, it is not possible to take the placement test on site. Please find our FAQs with crucial information regarding the placement test below. Should you be interested in taking the test, please contact us at info-sprachenzentrum@clutterunibas.ch to receive online access.
Placement and consultation process
1. You send us an e-mail in which you: request online access to the placement test, state for which language you wish to take the placement test and say which courses you wish to take or whether you are unsure which course is appropriate. Please also inform us how you assess your current level and when, how and where you learned the language.
2. We send you all the necessary information on how to take the placement test online.
3. You take the placement test at home and send us your results.
4. You also e-mail us the answers to these questions regarding the placement test that will help us advise you on appropriate courses.
5. We advise you on suitable courses. We would be happy to arrange a personal consultation via e-mail, telephone or zoom.
E-mail Request Placement