Placement and Course Selection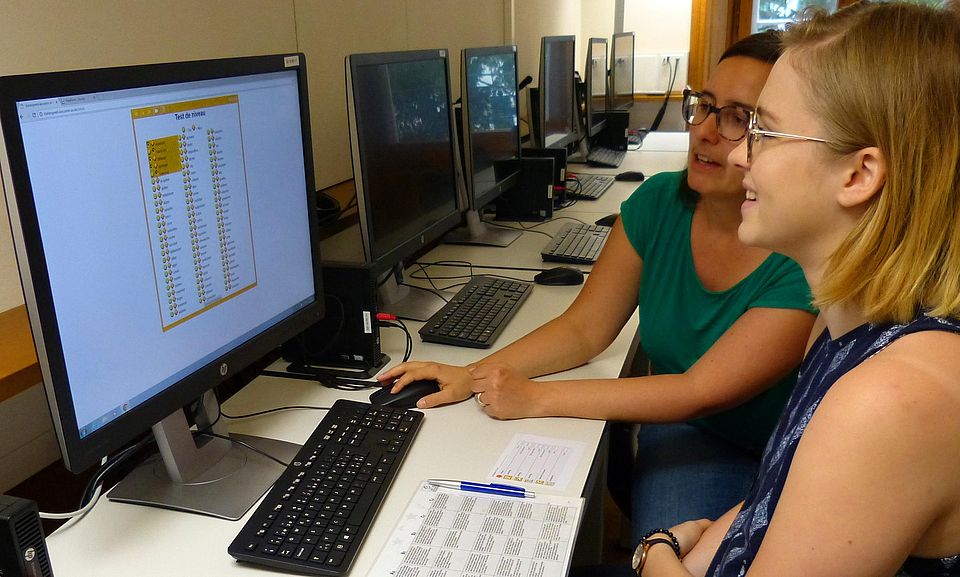 For all courses that require prior knowledge, you must take a compulsory placement test on the computer. The test determines your current language level, which facilitates a decision about which course is most appropriate to you.
The placement test assesses the following language skills: listening, writing, reading, grammar and vocabulary. The test determines your language level according to the Common European Framework of Reference. Your test results allow us to assign you to a course that matches your current language level. This ensures that you will optimally benefit from the course and make the best possible progress.
Location, days and times
The placement test is taken in the self-study room (01.006) of the Language Center at Totentanz 17. We briefly introduce the test on the following days and at the following times:
Monday through Thursday at 12:00 pm, 2:00 pm and 4:00 pm
Friday at 12:00 pm
There is no need to sign up. Following your placement test, we will assist you either in person or by email in identifying the most suitable course for you.
Please observe our current office hours and the calendar of holidays.